S1: Ep 7
Season One Throwback: Self Care 
Recorded March 13, 2017 on DFWiRadio.com
Tonight, I'm taking a step back for a second to talk about Self Care. How do you know when you need to step up your Self Care game?
My co-host is Yazmine. Now you may have seen Yazmine on our Facebook Live, working in the studio with us because she is our Intern.  However, Yazmine is an impressive young lady with a growing list of accomplishments…One big one recently is that Yazmine Wrote, Directed and Produced a play here in the DFW area.
I'm excited to have Yazmine join me today on the show.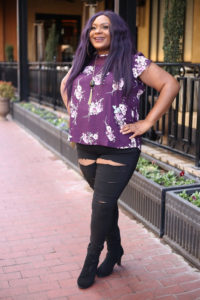 Sources:
7 Signs you should be taking better care of yourself
YOU FEEL UNAPPRECIATED OR UNDERVALUED.
YOU PUT OTHERS' NEEDS AHEAD OF YOUR OWN.
YOUR SCHEDULE DOESN'T REFLECT YOUR PRIORITIES.
YOUR "TO-DO" LIST GROWS FASTER THAN KUDZU OR A FERAL CAT COLONY.
YOU CAN'T RELAX OR SLOW THINGS DOWN.
YOU DON'T HAVE A SUPPORT NETWORK.
YOU THINK IT'S SELFISH.
http://www.mindbodygreen.com/0-25510/7-signs-you-should-be-taking-better-care-of-yourself.html
HERE ARE 5 SIGNS IT'S TIME FOR MORE SELF-CARE…
1. YOU'RE SLEEP DEPRIVED
2. YOU DON'T EXERCISE
3. YOU HAVE POOR EATING HABITS
4. YOU HAVE NO ALONE TIME
5. YOU DON'T LISTEN TO YOUR BODY.
https://www.powerofpositivity.com/five-signs-you-need-more-self-care/
Podcast: Play in new window | Download
Subscribe: Google Podcasts | Spotify | RSS